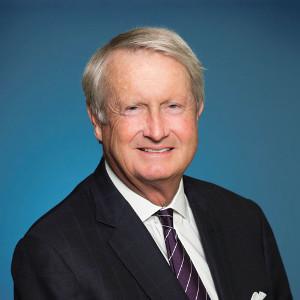 Jim Albaugh
'74; VICE CHAIR; PRESIDENT AND CEO (RETIRED), BOEING COMMERCIAL AIRPLANES
Jim Albaugh retired as the President and Chief Executive Officer of Boeing Commercial Airplanes in 2012 after 37 years of service to Boeing and Rockwell. Founded in 1916, Boeing Commercial Airplanes employs 80,000 people and had $50 billion in revenue in 2012. He was named to this position in September 2009. From 2002 to 2009, he served as President and CEO of Boeing Integrated Defense Systems, a $34 billion business, providing defense, space and intelligence products for the United States and customers around the world. From 1998 to 2002, he was President and CEO of Boeing Space and Communications, which merged with the Company's Military Aircraft and Missiles Systems Unit in July of 2002 to create Integrated Defense Systems. Prior to that, he served as President of Rocketdyne Propulsion & Power, part of the Rockwell Aerospace and Defense businesses acquired by Boeing in 1996. A Washington state native, he joined the company in 1975 as an Engineer.
Albaugh is an elected member of both the National Academy of Engineering and the International Academy of Astronautics. He is a Fellow and an Honorary Fellow of the American Institute of Aeronautics and Astronautics and an elected Fellow of the Royal Aeronautical Society. Albaugh served on the Aerospace Industries Association Board of Governors Executive Committee and in 2011 was Chairman of AIA. He served as the President of the American Institute of Aeronautics and Astronautics from 2014 to 2016, and is Chairman of the National Aeronautic Association.
Albaugh has received numerous awards and honors. In May of 2018, Columbia University presented him with the Samuel Johnson Medal for Distinguished Achievement in a Field other than Engineering. Presently, he serves on the Board of Directors for American Airlines, Arconic Incorporated, Goldman Sachs Acquisition Holdings, and the Harris Corporation. He is on the Board of Trustees of Willamette University, and the Board of Visitors of The Fu Foundation School of Engineering and Applied Science at Columbia University. Prior to their sales, he was on the Boards of TRW and B/E Aerospace. Albaugh holds Bachelor's Degrees in mathematics and physics from Willamette University and a Master's Degree in civil engineering from Columbia University.